Now that we have a new government installed in Washington, there is a renewed push for more eco-friendly policies to ward off the dangers of climate change.
You may be wondering what can you do, the ordinary homeowner, to make sure that you reduce your carbon footprint in your own home? Well, fortunately, there is a lot you can do to make your home more eco-friendly that will not only be great for the environment but also save you some money down the road on basic utilities and other household needs that may be taking a drain on your wallet in the interim. Here are some great tips on how to make your home more eco-friendly, and feel like you're contributing to making the Earth a healthier place.
Invest In Solar Energy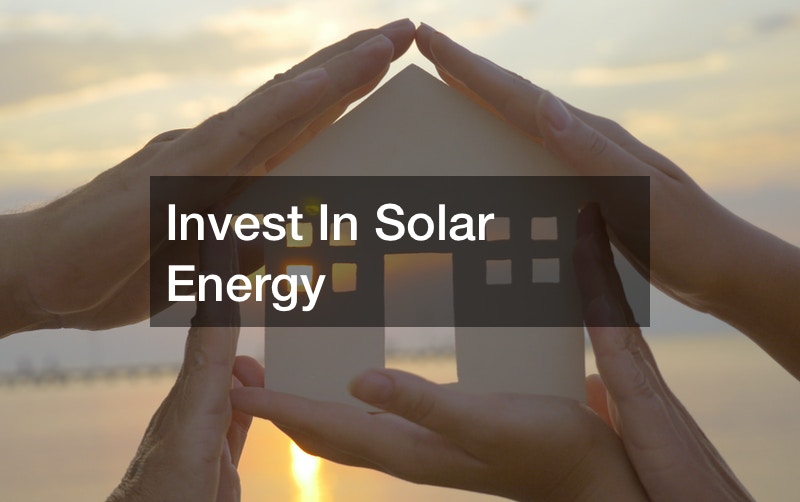 Utilities are one of the biggest expenses for any homeowner, but the traditional way of powering your home has increased in price over the years and is also adding more carbon into the atmosphere.
Thankfully, there has been a gradual trend toward solar power that is beginning to catch on in popularity with homeowners. Today, 11% of the nation's energy now comes from renewable sources, with an even greater push to green energy. Solar energy has been around for decades now, but in recent years, harnessing the power of the sun to provide energy in homes has become commercialized, and maybe cheaper on your budget in the future.
You can take out home loans to contract a company that installs solar panels on the roof of your home. Installing solar panels isn't cheap, hence is why we recommend getting home loans and exploring other financing options. However, the amount of money you pour in to transfer to solar power could pay dividends in the future, with your utility bills going down and saving you some much-needed money. In addition, you will reduce the amount of carbon your home emits into the atmosphere, making your home more eco-friendly.
Switch Up Your Heating Source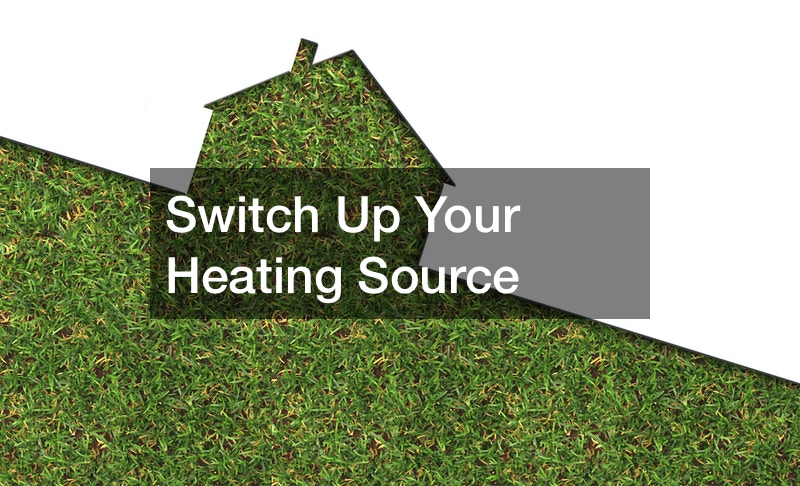 Heating is a big part of why utility bills are so high today. Most homes in the U.S. have heating systems that are inefficient and uses up a lot of resources just to effectively heat up a home. This is a disaster, not just for the environment, as it emits more carbon into the atmosphere, but also for your utility bill. There is a huge way you can repair that catastrophe, and that's by switching up your heating source to one that's solar-powered. Opting for a solar-powered water heater should be part of the conversion to the cheaper-form of energy, and it will save you money over the long-term by reducing the amount of money you spend on water heater repair.
The way a solar-powered water heater works is that it uses what's called a heat exchanger, which transfers solar energy absorbed in solar collectors to heat up the liquids or air that is used to provide heat to your water and your home. Another great reason to switch to a solar-powered water heater system is that, while it does use copper, it is more resistant to corrosion thanks to a good thermal conductor.
Ditch the Old Bubls and Go LED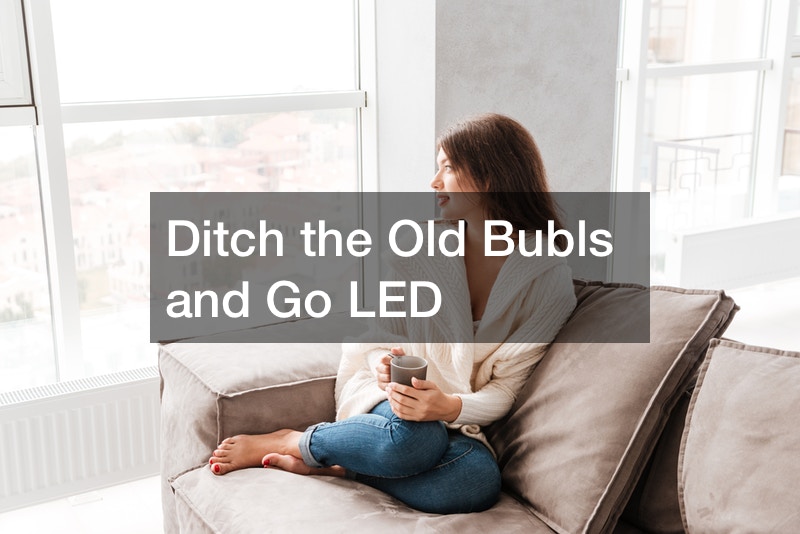 While the older-modeled lightbulbs may be brighter, it uses up a lot of electricity and isn't eco-friendly. There has been a great shift to LED bulbs over the years, and you should make the switch. Not only do LED bulbs have a greater impact on saving the environment, but they will also last you a really long time. 13 years, to be exact! That's a lot longer than an incandescent bulb, and LED bulbs that have been made recently have greatly improved on their lighting, making it even more practical to make the switch to LED.
Wash Clothes In Cold Water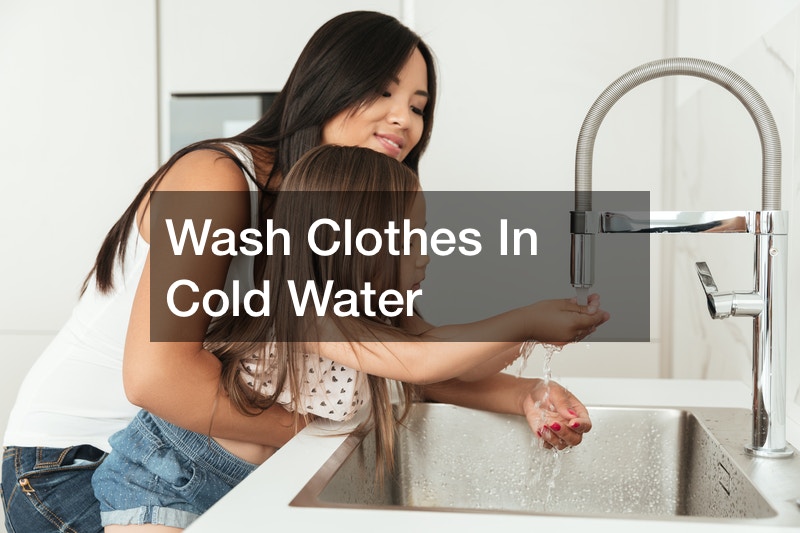 In a show of hands, how many of you wash your clothes using warm water? Come on, don't be shy. The author of this piece uses warm water to wash his clothes, as many of us do. It's a natural instinct, but washing your clothes in warm water is not really eco-friendly, and it's time that we make a change. Instead of washing your clothes using warm water, consider doing your laundry using cold water. Why? Because an astounding 90% of the energy that is used to wash your clothes is meant for heating up the water. That means, by using cold water, you could be saving 90% of your energy use, according to EnergyStar.
Also, by washing your clothes in cold water, you will be reducing the carbon dioxide emission you put into the atmosphere and will also keep your clothes fresher in the long run, as hot water makes your clothes a lot less vibrant and deteriorates the fabric. So it's time to embrace washing clothes in cold water. The Earth (and your clothes) will thank you for that change.
Embrace DIY-isms
If you're moving into a new home, it can be tempting to buy new things to make your home cute and homey.
However, that costs money, and there are a lot of things that you can do to achieve the homey goal while also being more eco-friendly. We're talking about embracing the DIY nature. Take something old and make it new again, or use existing items that you may think is trash and transform it into something that will be a unique feature to your home. The best part about DIY projects is that you can get the whole family involved. Make it a weekend fun project that will get the family excited, there is a ton of DIY projects that you can do to transform the look and feel of your home, and save that money that was previously earmarked for new products for a great pizza night.
Invest In An Energy-Efficenty HAVC System
Truth be told, you're using traditional energy to power your HVAC system, which is eating a hole through your wallet in maintenance and repairs.
If that's happening to you, that is a tall-tell sign that your HVAC system is not operating in an efficient manner, and it may be time to explore getting a unit that will be more energy-efficient. You can connect a contractor that specializes in HVAC installation to install a new, energy-saving HVAC system so that that air conditioning system(or heating system if you live up North) will work the way it's supposed to and provide your home with much-needed comfort, all while saving the environment and your money.
Use Eco-Friendly Cleaning Products
Looking in your cleaning cabinet, you may see that you have a lot of products that are not very friendly to the environment.
That's because a lot of the mainstream products on the market are made with ingredients that are really harmful to Mother Earth. You can do your part by buying chemicals that are more eco-friendly, such as cleaning products that are sustainably grown and don't do harm to the environment. According to GreenMatch, homes should be using cleaners that have zero synthetic ingredients. Some may wonder if those types of cleaners will be able to clean the same way the environment-damaging products would, but we're here to tell you that it does!
Also, the eco-friendly nature should also be extended into your bathroom. Instead of using regular toilet paper (which is just as harmful to the environment), you should use more eco-friendly toilet paper, especially ones that are made out of bamboo. Bamboo-made toilet paper is a lot more sustainable and will be a savior to trees everywhere is more homes started using environmentally-friendly toilet paper.
Use Recyclable Roofing Materials
Your roof is an essential part of your home as it keeps the weather from wreaking havoc inside of it. However, did you know that your roof could be a big conspirator in emitting harmful carbons into the atmosphere? Did you know that there is something you can do to reduce that carbon footprint? There sure is, and the best way to do that is by using recyclable roofing materials the next time you need your roof repaired. Contact a roofer and make sure that they're using recyclable materials to do your roofing, and most roofing services today are using more eco-friendly materials to install and make roof repairs. Using recyclable roofing materials will reduce the amount of carbon emitted into the atmosphere and make your home more eco-friendly.
Make Your Kitchen More Eco-Friendly
Yep, you can make your kitchen more friendly to the environment as well!
If there is one item that many homeowners use in the kitchen, it's the oven. Heck, a lot of people make toast in the oven because they believe using a toaster would be a lot less useful in making the perfect toast. Well, I'm here to tell you that you should use that toaster instead of the oven. Why? Because ovens use a lot of energy to cook, and using that oven just to make sure that the butter on your toast soaks into the perfect yellow texture is not a great way to use that energy source. So, please use your toaster for toast.
Also, coffee lovers can make a difference in the environment too. Most coffee makers are of the pod-kind, which isn't friendly to the environment. Instead, switch your coffee maker to a drip-version. Yes, it may take a tad bit longer to make your morning wake-up juice, but think of how much Mother Nature will be proud of you know that you're not emitted harmful carbons into the air just to make a pot of coffee? That alone should inspire any coffee lover to switch to the drip.
We can't discuss making your kitchen eco-friendly without mentioning food waste. We waste a lot of food per year, which not only is a shame as there are many people in the world who are going without food, but it is also harmful to the environment. It is very important that you minimize the amount of food you waste. One way to do this is to meal plan and meal prep, both of which have caught on with popularity over the years. Also, make sure that you store your food properly so that it will stay fresh longer and won't go to waste as quickly.
Invest In A Water Filter
Most Americans don't really like to drink water out of the tap, so that means part of the trip to the grocery store will entail buying a case of water.
Those water bottles are made of plastic, which is not a good friend to the environment. Instead of buying packs of water, you should invest in a great water filter that will filter out the minerals in your tap water and give you great tasting water that tastes just like it came from the water bottle. Not only will you be more eco-friendly with your water, but you will also save a lot of money by not getting so many packs of water bottles. Save that money for oven-backed pizzas instead!
Recycle
This tip should be a no-brainer.
In most cities in the U.S., you are equipped with a recycling bin. Make sure you put it to great use by recycling the things that should be recycled, such as bottles and jars. This will allow those products do not to emit carbon into the atmosphere in a landfill, and could also be used to remake bottles and other products. Recycling may seem like a small deed, but it will go a long way to making your home more eco-friendly.
In conclusion, there are a lot of ways you can make your home more eco-friendly. Make sure you have an energy-saving HVAC system and recycle. Do your kitchen a solid by not using the oven for small things like toast and wash your clothes in cold water instead of warm water. Also, use more environmentally cleaning products and buy toilet paper that is more eco-friendly. In truth, there are a lot more ways you can make your home more eco-friendly, but the one thing it really takes is a commitment to changing your home so that it will be both comfortable for your family and friends to the environment.